InnovaFeed readies for major US expansion, targets pet food industry
French innovator, InnovaFeed, has announced a strategic partnership with ADM Petfood to pioneer large scale commercialization of insect protein in pet food in the US.
"This agreement with ADM is a unique opportunity for InnovaFeed to increase its footprint in the pet food market, building on the preferential relationships we have developed with EU players,"​ said a representative.
The partnership follows on from the announcement in November 2020 that both companies would collaborate on building the world's largest insect protein farm in Illinois. After raising €200m from investors such as Temasek and Creadev​​, InnovaFeed will begin R&D operations at the facility in Decatur later this year, leveraging ADM's expertise in pet food as well as partnerships with leading academic institutions. 
"Construction of the site begins later this year, with the Innovation Centre beginning operations in Q4 2022. Breeding activities will begin in 2023, with operations set to expand to industrial scale in 2024,​" the spokesperson for InnovaFeed told us.
The tie-up between the two parties comes as recent US regulation​​ allows the use of BSF in food for dogs.
Pet solutions is a strategic growth opportunity for ADM, with demand growing 4.5% a year, commented Jorge Martinez, president, pet solutions for ADM. "Our agreement with InnovaFeed is another exciting expansion of our abilities in this space and our focus on creation, design and development of products and solutions that meet the needs of today's pet owners."​
Demand for sustainable ingredients
The global market for insect protein across all verticals—including plant nutrition, animal feed, pet food and human food – is expected to surpass €100bn ($113bn) over the next few years, reflecting growing demand​​ for sustainable ingredients as well as a supportive regulatory environment, reported the partners.
InnovaFeed's production is based on the Black Soldier Fly (BSF). Currently, the majority of the French company's insect protein output is directed at the aquaculture market, a segment that will remain strategic and a priority for the innovator over the next three to five years.
The company also sees the US as a promising market to launch ingredient solutions for human consumption. "I​nsect protein ingredients can improve human diets' health and sustainability," ​added the representative.
To date, InnovaFeed has recorded five years of solid growth, establishing key partnerships with global animal feed providers. As part of its US implementation, the company said it will also extend its historical partnerships with some of the industry's largest players, such as Barentz International and Cargill​​. 
The company is also a founding member of the North American Coalition for Insect Agriculture and is also a partner with the Center for Environmental Sustainability through Insect Farming, a public/private research program bringing together leading industrial players and academic experts at premier US ag-tech universities. 
Linked resource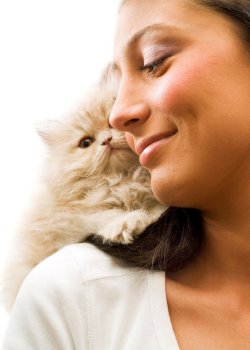 Uncovering White Spaces – Probiotics for Pets
In this report, Lumina Intelligence examines the global online market development of probiotics for animals (predominantly pets), highlighting several opportunities for growth.

Get the report